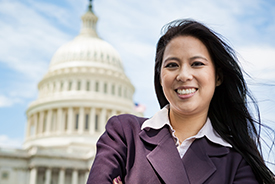 The U.S. Debit Card is a versatile financial product that enables federal agencies to make non-benefit federal payments to recipients through a magnetic-stripe, chip-enabled prepaid debit card. It provides an electronic alternative to checks, drafts and cash for recurring or nonrecurring payments.
The card can improve program management for a wide range of payment types, from travel to vendor payments. Strict management controls and powerful reporting give program administrators the ability to easily distribute funds while cardholders enjoy simple and convenient access to their payment. Your agency may load the card with an amount and reload it if you need to make multiple payments to the payee.
Agency Benefits
The U.S. Debit Card program is a complete financial management solution that enhances an agency's financial control through immediate payment options, auditing and spending reports, and fraud protection1. The program reduces agency dependence on cash and checks, supports the Paperwork Reduction Act, and reduces funds held outside the U.S. Treasury. Standard card program implementation, with training, takes 60-90 days. During this time, your agency will work closely with an experienced and dedicated team of professionals to ensure a satisfactory roll-out.
Various agencies are currently using the U.S. Debit Card in 40+ programs for:
Stipends, awards, and grants
Imprest funds and third-party drafts replacement
Miscellaneous vendor payments
Travel payments to local visitors and international guests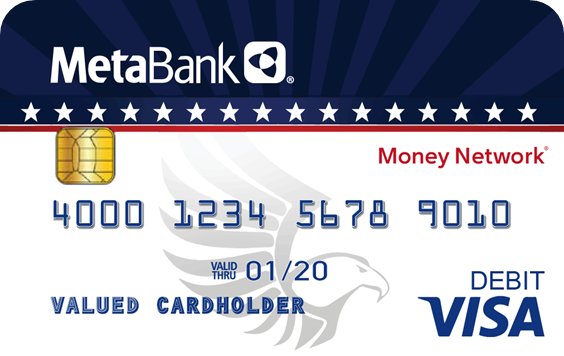 Card Features and More
Cards can be used to access funds in local currency at hundreds of thousands ATMs, including approximately 56,000 surcharge-free ATMs
Cards can be branded to use anywhere Visa® debit cards are accepted, or limited to specific merchant categories
Cardholders can select a Personal Identification Number (PIN) to protect against theft
Cards are fully Reg E compliant
Cards are FDIC protected
Your agency can choose to instantly issue cards for immediate distribution
Money can be loaded online for real-time funding on a single card or multiple cards simultaneously
Customer service is available 24 hours a day, seven days a week
1
Visa's Zero Liability policy covers U.S.-issued cards only and does not apply to ATM transactions, PIN transactions not processed by Visa, or certain commercial card transactions. Cardholder must notify issuer promptly of unauthorized use. Consult issuer for additional details or visit
www.visa.com/security
.